Project Management
Requirement Specifications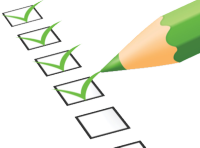 Blueprints
Selecting Solution
Implementation
Boosting Usage
Consultants
From early 90's until 2010, both Pirjo and Ari worked for a CRM system vendor. In 1986, Ari was one of the partners founding AddWise Oy which in early 90's published a CRM system called PROSPEKTI. It gained a very good market share in Finland. Some years later AddWise Oy was sold to a Norwegian company and changed its name to Software Innovation Finland Oy but it still continued to develop PROSPEKTI further. When Innofactor Plc bought Software Innovation Finland Oy, Ari and Pirjo decided to start a company of their own. Their experience from hundreds of projects is now available to you.
Ari Rosti
For Ari, information technology has been a hobby and work since the beginning of 1980's. Most of his experience is related to implementation and configuration of CRM systems to meet the needs of customers' businesses. Our customers represent various business areas and sizes.
Ari has also worked as IT trainer and manager in AddWise Oy and Tieturi Oy, and developer of B2B service business in DataInfo Turku.
Ari has a master's degree in information systems science from Turku School of Economics.
+358 400 520 676
ari.rosti@pinassi.fi

Twitter: AriRosti
Skype: ari.rosti
Pirjo Rosti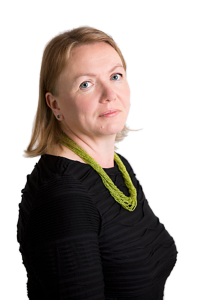 Pirjo started her IT career in the 80's at Turku School of Economics where she worked as lecturer and researcher in Information Systems Science. In the middle of the 90's, she left the academic world for the business world and started as trainer and consultant in AddWise Oy. Some years later, she became partner and managing director.
Pirjo has a master's degree in information systems science and she has also done some research (licentiate's degree) in information systems science at Turku School of Economics.
+358 40 501 4720
pirjo.rosti@pinassi.fi
Contact Information
Visiting and mailing address:
Pinassi Oy
Laivanvarustajantie 1
21660 Nauvo
Finland
Email: info@pinassi.fi
Phone: +358 40 501 4720 or +358 400 520 676
Business ID: FI23865349
Invoicing addresses:
Electronic invoices (in Finland): 003723865349
Paper invoices:
Pinassi Oy/Ostolaskut
PO Box 55
20811 Turku
Finland
Taking Care of Environment
To us, taking care of environment means making right choices. We have made e.g. the following choices:
We utilise the possibilities of doing business electronically as much as possible.

If possible, we send and receive our invoices electronically.
We avoid unnecessary printing.
We prefer online and phone meetings in order to avoid unnecessary travelling.

Our business cards are printed on recycled material.
Our office is heated by geothermal heat pump.
The electricity we use is EKOenergy certified by The Finnish Association for Nature Conservation.
In our car, we use Neste MY renewable diesel
We sort, recycle and compost.
We make new choices when they are due.